Seeking Solid
In a fluid world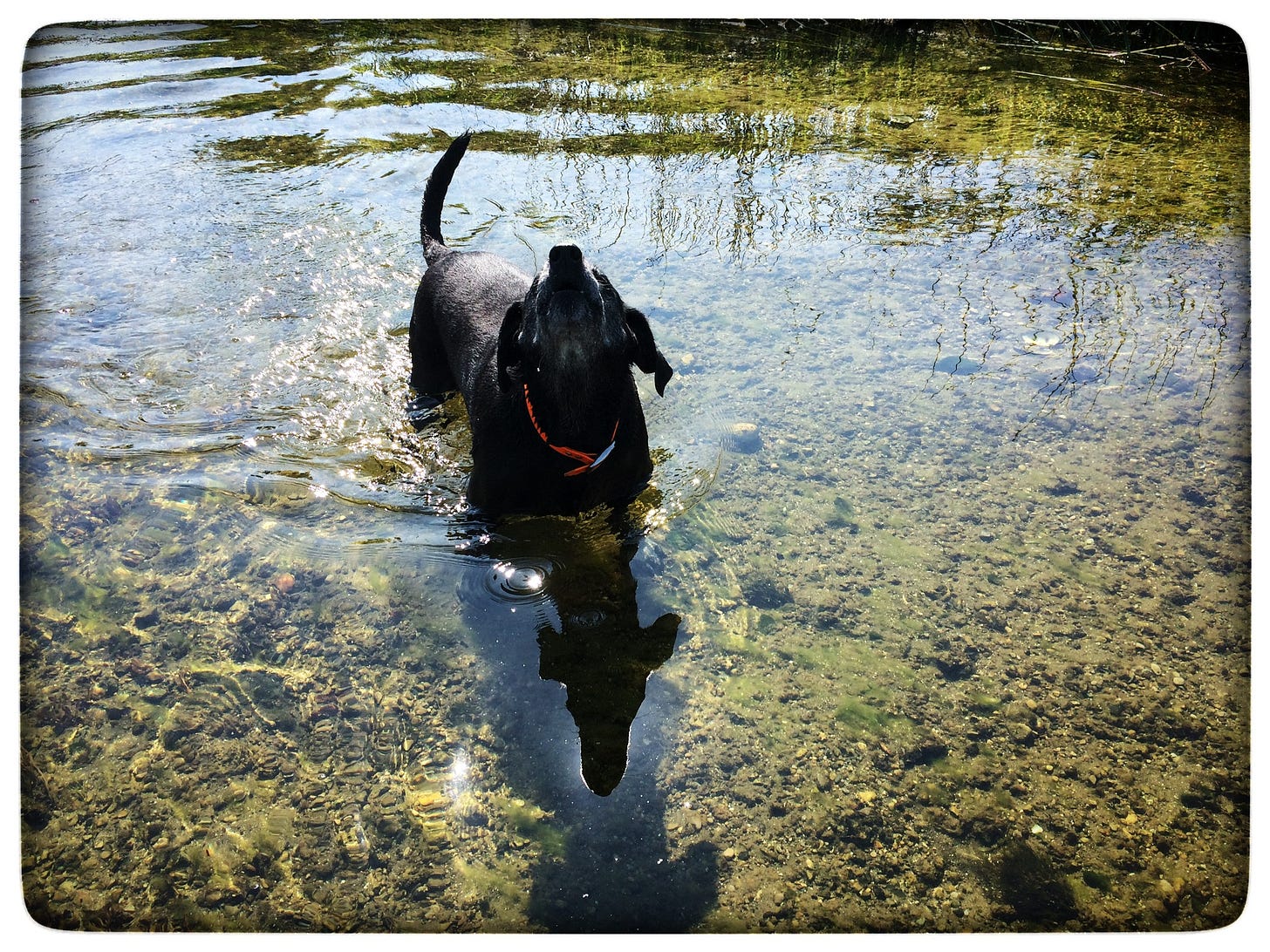 Mara's paws found purchase on river's bed.
Henri cannot touch and must swim, swim, swim.
Despite many points of contrast, the two dogs are similar in stature.
What's different is the river's depth.
Barkhowlbarkbarkbark has turned into a habit.
Even after a run, a swim, an evening walk, and lots of bone chewing, Henrietta was in full voice at 11:00 pm last night.
Was my exercise hypothesis wrong?
Has Henrietta decided to be a guard dog?
Is she protecting us from all those plotting rabbits?
Flies that go bump in the night?
My mind rampaged in thought.
Our action?
We locked her in her kennel and did not hear another peep…I mean bark.
After almost an entire year of being loose on the lower level at night, Henrietta's behavior has changed. Not knowing what is happening between Henny's soft ears,
I'll live the experience and experiment.
For much of my life I wanted somebody outside myself to give me an answer.
Now, I'm finding joy in living the questions.