I'll do just about anything
For the love of Henrietta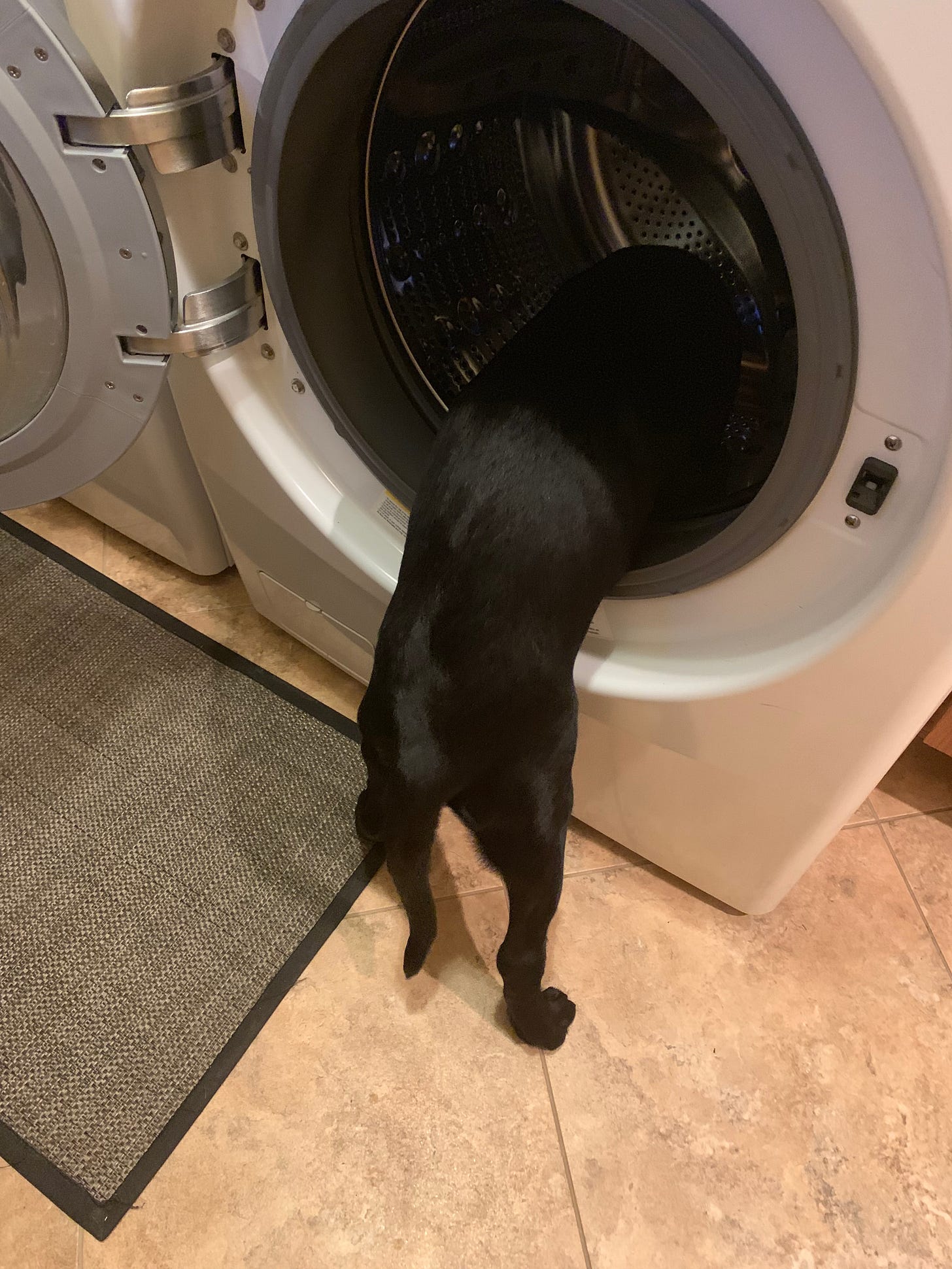 As the cement truck backed out of Rufus' driveway, a large man with a thick black beard stood on the road asphalt and made arm motions to the driver.
Henrietta sat.
We watched.
Beep—Beep—Beep, said the truck.
That's a big truck, huh Henri? I said to my pup. Mara was terrified of big trucks. You're being very brave! Let's see what the truck does, okay?
Yes…I talk to my dog as if she's a person.
You got a problem with that?
Instead of driving off as I expected, the truck's driver pulled to the shoulder. The bearded man grabbed a shovel and walked to the rear of the truck.
In my mind's eye, I could see the check box on the scavenger hunt list we received at puppy class.
[] A small group of 5 or 6 children
[] You in a hat
[] A person in a hat
[] A person in a wheelchair
[] A man with a beard
I got Henrietta moving with my high pitched squeaky voice and we walked right up to the bearded workman.
"Will you please greet my dog and give her some treats?" I asked while extending my snack laden hand.
This was a stretch for me because, noting that blackbeard paid no attention to me and my cute little fourleg, my instinct was to just keep moving.
"Uh sure…," he said.
His work face transformed into a grin as he rubbed Henri's head and offered her a couple of treats.
I mumbled on about the puppy training class scavenger hunt, but he only had eyes and ears for the furry one.
He and Henri were fast friends!
After sharing grins and thank-yous, Henri and I carried on our way.
For the love of a dog….