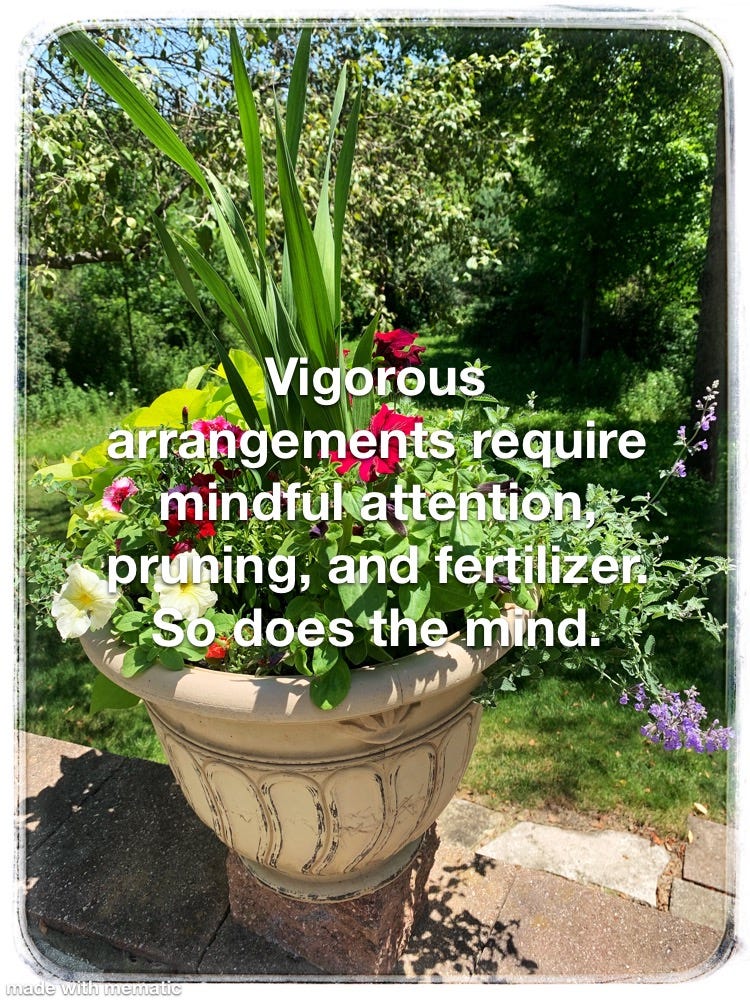 When my first planting of petunias and pansies grew on an eastward facing apartment balcony, I was aghast when my then fiancé said the plants were getting leggy and needed to be cut back.
What? Cut off living blooms?
Many years later I prune without squeamishness, having learned the effort increases the strength and growth of the plants.